Hi, Mrtrix experts!
I'm trying to make poster with tracts from Mrtrix3. I've used HCP data and pipeline from this page: https://mrtrix.readthedocs.io/en/latest/quantitative_structural_connectivity/ismrm_hcp_tutorial.html?highlight=MSMT-CSD
The only settings I changed:
tckgen … -select 10M -cutoff 0.05
tcksift … -remove_untracked
On the screenshot you can see inferior longitudinal fasciculus tract from mrview.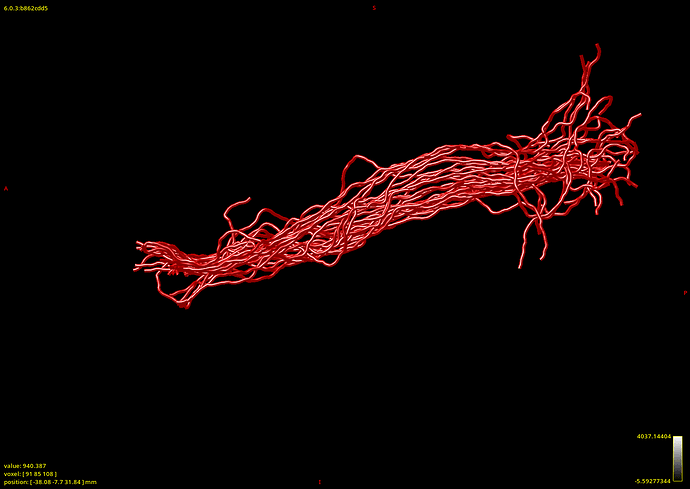 The fibers looks correct, but its tortuosity is too high. This makes bad impression from the image - the tracts looks like ramen noodles.
Can you recommend me some tracking or mrview settings for making smooth fibers?