Dear experts,
I am getting a very strange result when trying to normalise my tracts to MNI space (see below). Overall, the normalisation seems to be working but the inferior most vertices of the corticospinal fibers connect to what looks like the midpoint of the image. I have tried to use two different versions of MRTrix (0.3.15-32-g01c8f960 and 3.0_RC1-189-gbe66a20a).
I am using HCP data and these are the commands that I have used:
warpinit MNI_T1w.nii.gz no-warp.nii
applywarp -i no-warp.nii -r Native_T1w -w standard2acpc_dc.nii.gz -o warp.nii.gz
gunzip warp.nii.gz
mrconvert warp.nii -datatype float32 -stride -2,3,4,1 warp.mif
tcknormalise native_tract.tck warp.mif mni_tract.tck

I have also tried doing it without the mrconvert step… same problem
The native tract looks like this: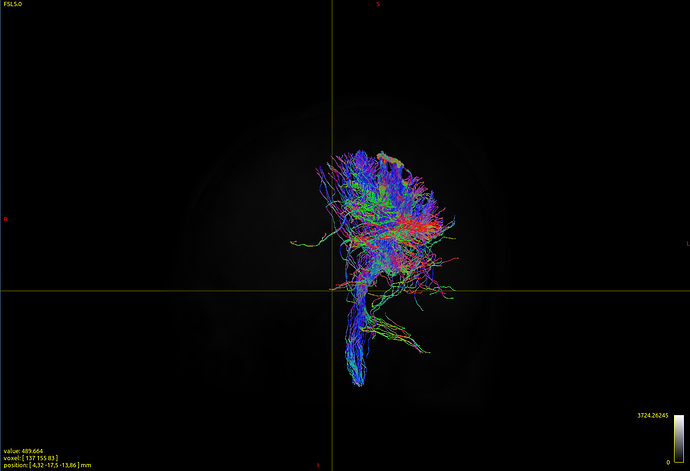 The warp looks like this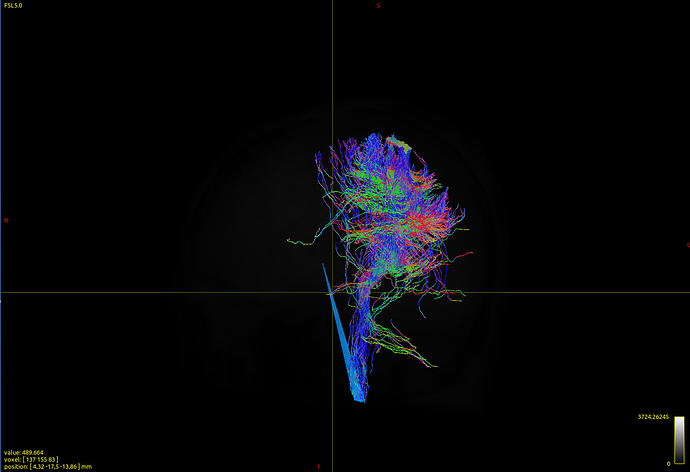 Does anyone have any idea what might be going wrong?