Hi all,
I am trying to generate structural connectome between bilateral motor areas using ROIs defined by fMRI.
The ROIs are as following, where left is labelled 1 and right labeled 2: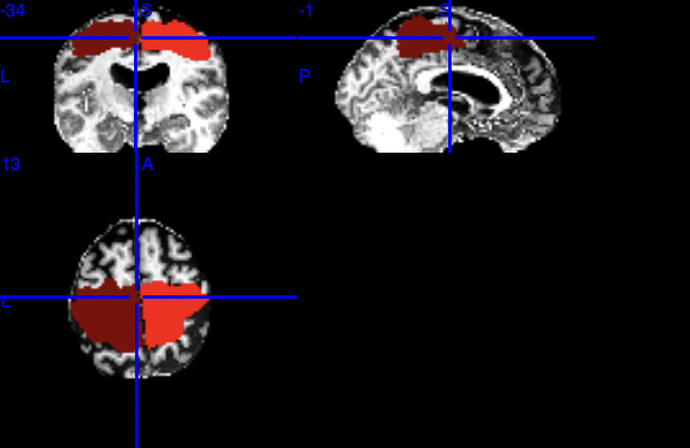 Then I tried to extract connections between these two regions using the following command:
tck2connectome -symmetric -zero_diagonal -tck_weights_in sift_1M.txt tracks_10M.tck Moto.mif Moto.csv -out_assignment assignment_Moto.csv
However, when i tried to visualize the generated tracks it seems there are way more tracks than I expected:
connectome2tck –nodes 1,2 –exclusive tracks_10M.tck -tck_weights_in sift_1M.txt assignments_Moto.csv moto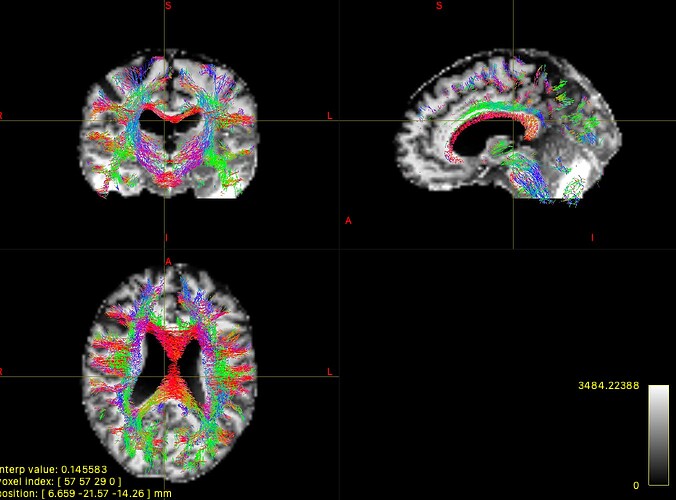 While I only expected the bilateral motor areas were connected by the corpus callosum, it seems that in the image there are tracks basically anywhere in the brain. Did I do something wrong?
Thank you very much!
Best
Xinyu