Dear Rob and experts
I would like to generate super resolution tdi with SIFT2 (like the ones in Fig10 SIFT2 paper) but I get very low image intensity range. I was wondering whether I used these commands properly. Importantly, was the mu used for that figure?
% Note: The intensity normalization across subjects and average response calculation were done in the pipeline.
For tdi after SIFT2:
tcksift2 tractogram20M.tck FOD_AVE_WM_inten.mif weights.csv -act 5TT.mif -out_mu mu.txt
% mu is in this case: 1.47345e-05
tckmap tractogram20M.tck -tck_weights_in weights.csv -template FOD_AVE_WM_inten.mif -precise -vox .5 - | mrcalc - 1.47345e-05 -mult tdi_SIFT2_05res.mif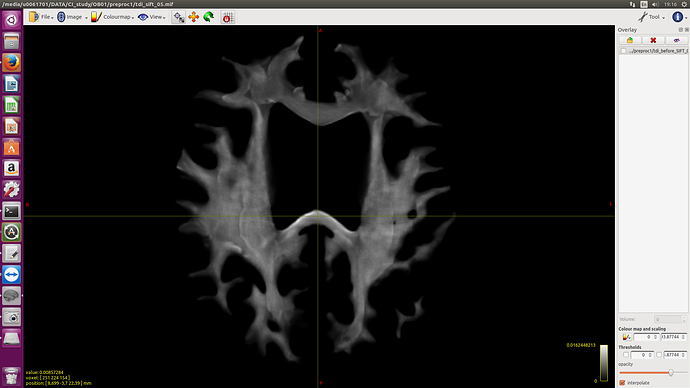 % and for tdi before SIFT2:
tckmap tractogram20M.tck -template FOD_AVE_WM_inten.mif -precise -vox .5 - tdi_before_SIFT2_05res.mif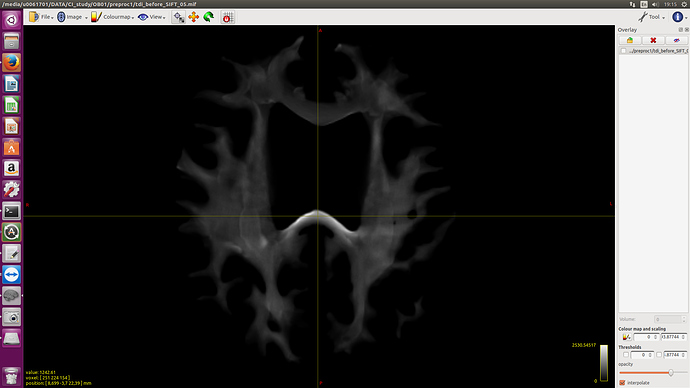 Thanks and cheers,
Hamed