Dear MRtrix team,
I have a question regarding the method described in your paper to perform tractography in patients with intrinsic brain tumours:
I have patients with tumours for which I performed the following steps.
5tt fsl segmentation on an enantiomorphically filled T1 with tumour masking as pathological tissue in the final 5TT image.

single shell 3-tissue CSD to generate RFs.

mtnormalise

tckgen -act $t1 -backtrack -seed_dynamic $wm -select 50M -maxlength 250 -cutoff 0.06 $wm 50M.tck -info

tcksift2 -act $t1 50M.tck $wm 50M.sift -out_mu SIFT2_mu.txt -out_coeffs tck_coeffs.txt -info

generation of TDI.
In the paper's description of the method, it states that:
'resulting white matter FOD amplitudes were substantially smaller in tumor regions compared to the rest of the brain. While this likely reflects the smaller portion of space taken up by axons (due to infiltrating tumor tissue) and/or damage to white matter tracts, it does pose a practical challenge to tractography algorithms, which rely on the aforementioned amplitude threshold to determine where and how far tractography may proceed. We overcame this by gradually reducing the FOD amplitude threshold close to and even more so within the tumor, based on its prior segmentation obtained registering the T1-weighted image to the diffusion data'
I am unsure how this modulation is achieved?
I cannot see any options in tckgen which allows you to change the FOD threshold based on a tumour mask for example? In addition, although these tumours can be structurally classed as pathological tissue to avoid mislabelling as GM and streamline termination. Large portions of these tumours have RFs which resemble CSF and GM (likely expected due to their heterogenous and cystic natures).
I have included an example 10M streamline tractography output and corresponding TDI below: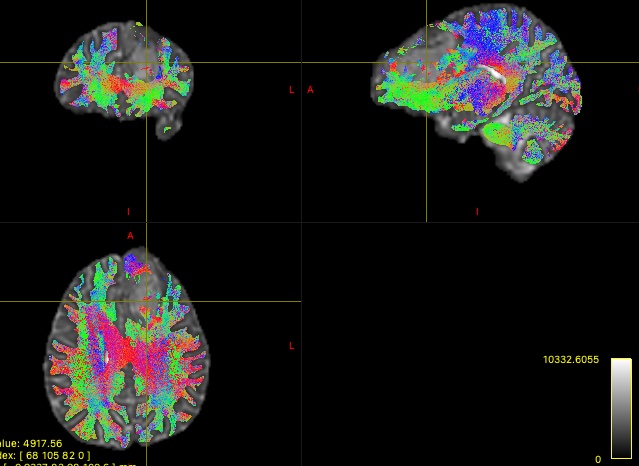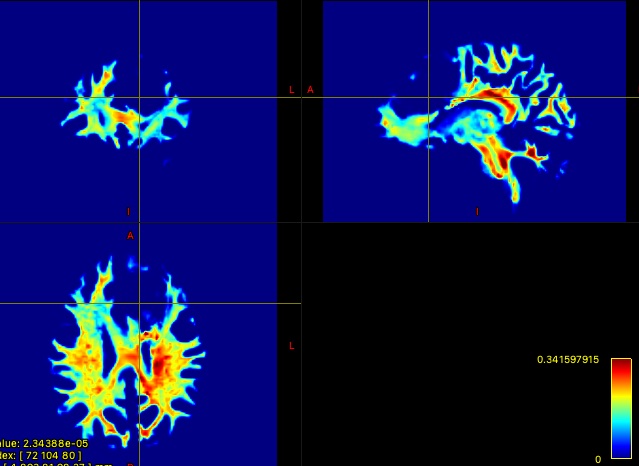 Thanks!
Yizhou