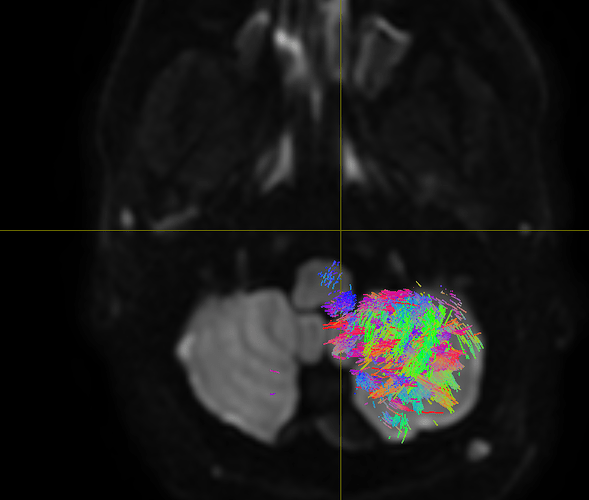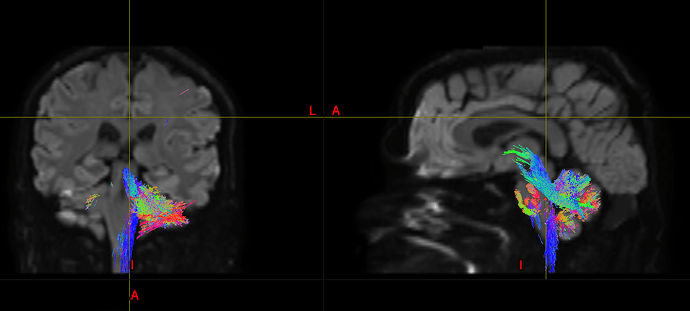 Hello MRtrix3 Team,
Apologies for the long message. I am working on my thesis project and this is the first time I am doing tractography so was looking for some advice on my pipeline. I have read papers and the forum to understand the different things that can be achieved but am not entirely sure if I am applying the concepts correctly, I would really appreciate your input!
I have 2 key aims 1) to understand the overall connectivity of the cerebellum and the cerebellar connectivity to the whole brain 2) elucidate specific white matter tracts involved in functional processes
All the images have been pre-processed and 4 cerebellar ROIs (right/ left cortex, right/left white matter) have been segmented using the Freesurfer labels.
For the first part I used the following command for : tckgen -select 0 -seeds 250000 -cutoff 0.15 -angle 6 -seed_image label_7.nii -seed_unidirectional fod.mif label_7.tck -force and got the following results. What are your thoughts, is this correct? Secondly I wanted to know how to select the number of seeds and the different parameters?
For the second part I have seen the use of different atlases but am unsure how to about this.
I just want to understand the possible ways to acquire information about the structural connectivity. I really appreciate your help. Thanks!