Hi folks
I am a newbie in mrtrix3 but I am going to work on it for long term. I am unable to configure and build mrtrix3 for windows.
While configuring it shows an error of python. the script seem to be an unix like script so it shows errors. I am pasting here the error.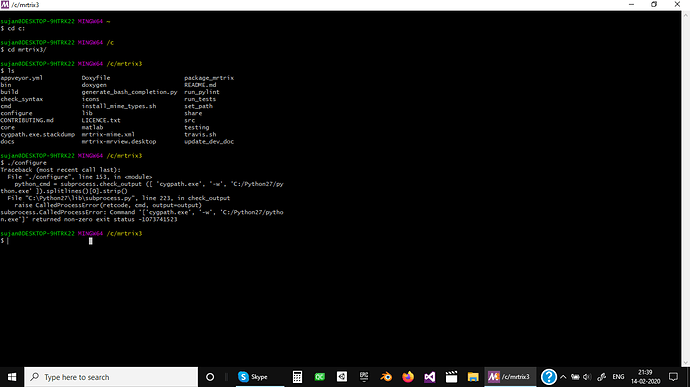 Please help me sort out this error. I will appreciate if anyone advices.