Hi
I am computing weighted mean FA connectomes from HCP subjects.
I use default commands such as:
tcksample tracks_msmt_5M_01.tck FAmap.nii.gz mean_FA_per_streamline.csv -stat_tck mean 
 tck2connectome tracks_msmt_5M_01.tck nodes_Schaefer2018_200Parcels_17Networks_order+aseg.nii.gz \
				mean_FA_connectome_200.csv -scale_file mean_FA_per_streamline.csv -stat_edge mean -assignment_radial_search 3

and Schaefer 2018 with 200 parcels as parcellation.
The resulting Structural Connectome matrix appears quite "flat" (see figure)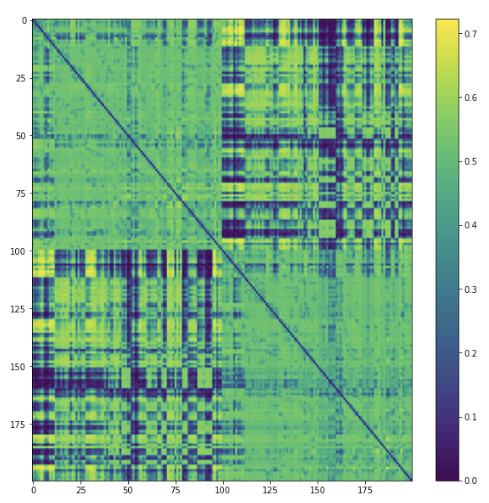 , with very little variations or clusters, especially within hemispheres. Am I doing something wrong? is this normal? I would have expected some more clusters.
thanks
Rosella