Hi,
I would like people's opinions on which algorithm will work best. For the condition. As you can see the image I have attached below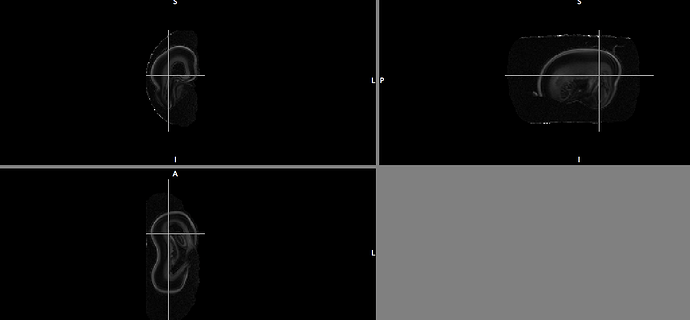 It is a sheep brain FA map after fsl generation in 3d view, the whiter areas of the brain (or the cortex) outer region of the brain have relatively higher FA values 0.2-0.3. The insde or the white matter regions have lower FA values <0.1 and are dark/black in this map. The problem is most FA values in the guides say high FA is 0.7 onwardsm whereas the highest FA here is 0.25…So confused if i should class that as a high FA
If someone with expertise could point me in the right direction it would be much appreciated.