For some reason, I've been able to run mrview without problems using the "Start debugging" option in the Qt Creator GUI. I've tried running the same binary from bash with and without gdb and I can't view the meshes in those cases.
Also, running in debug mode from Qt Creator allows me to load streamtubes.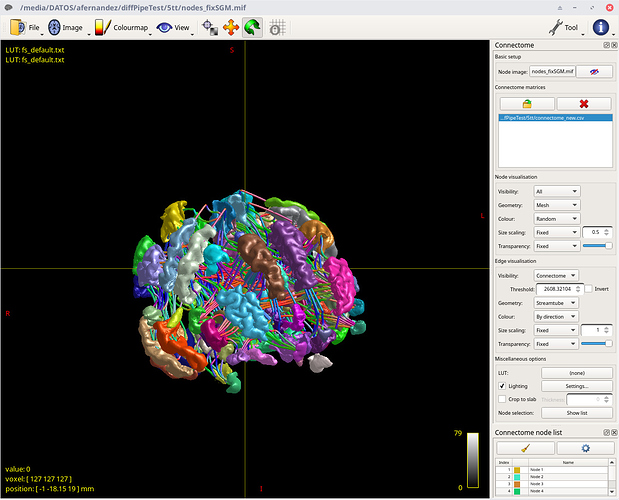 I'm not sure what is happening there. If you have any suggestion on what to try or check, please tell me.