Dear MRtrix experts,
Hi! I'm a beginner in the field. I am trying to do a tractography on my data, where I ran into several problems. The data was already preprocessed via FSL.
I ran tckgen to do a probabilistic tractography, and got the following: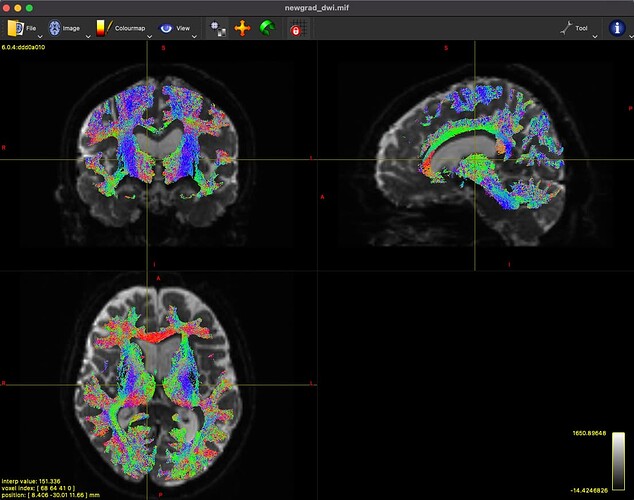 which clearly has many problems. (I've already tried the 'dwigradcheck') So we've done a quality check, and found a problematic result in the coregistration stage: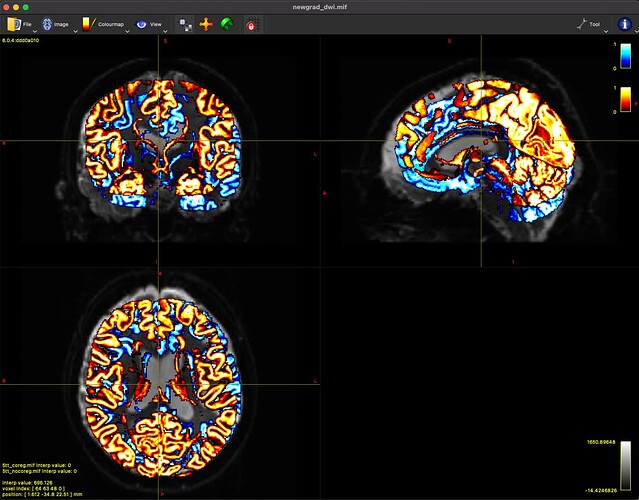 The prefrontal cortex is clearly not covered, and the boundary of the grey matter and the white matter doesn't seem to be expressed correctly.
We are guessing that the coregistering parameters weren't appropriate for our dataset - do you have any suggestions for changes we might be able to try?
Also we are suspecting that masking or segmentation may have gone wrong too, since the edge of the image is cut off so abruptly.
What may have gone wrong?
Thank you for your help in advance.
Sincerely,
Kelly