Hello,
After running dwi2mask following the FBA pipeline on the mrtrix docs, the mask I get has insufficient coverage: it leaves out parts of the brain, while also including various non-brain parts: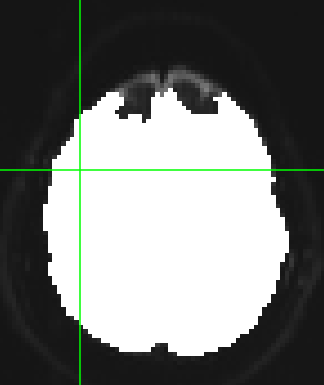 Is there a way to fix this or proceed to the next step without using a mask? I ran subsequent steps in the pipeline and ended up getting an error: Non-positive tissue balance factor was computed. Balance factors: -nan -nan -nan, when running mtnormalise, and I was not sure how to solve this / if the mask had a role.
Please let me know if you have any ideas as to how to solve this. Thank you!