Dear MRtrix experts,
I'm hoping you can provide some advice on how to best account for image distortions when reverse phase B0 images are not available.
In my data (single shell, 30 directions, b=700, 6 B0 images, P->A aquistion) I see consistent distortion in the frontal lobe as well as hyper intensity in the temporal lobes. Hopefully this is obvious in this fslview screenshot: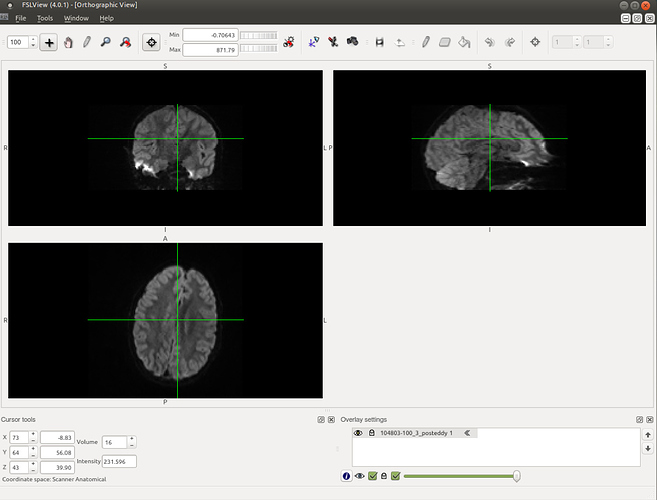 If I understand correctly this is the sort of thing that fsl topup lives for. However, I have no reverse phase encoded B0 images.
We do collect a pair of phase map images, but am not sure if these are helpful: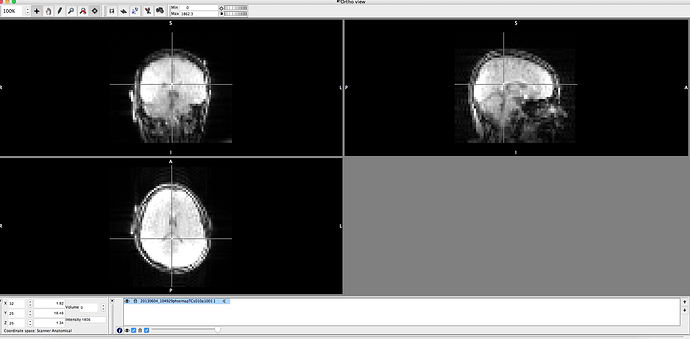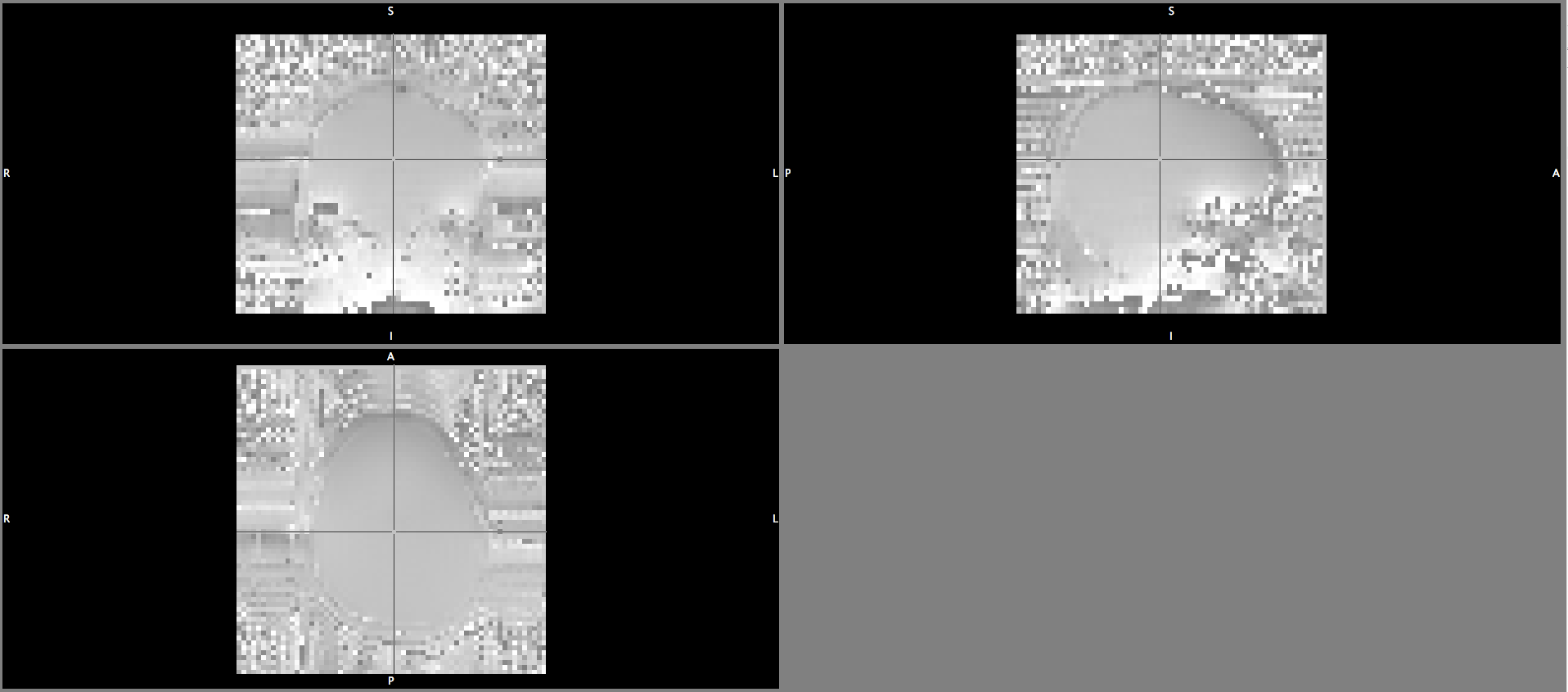 Additionally, I have an MPRAGE T1 image and a rather low resolution T2 image.
Any advice on how to best deal with these distortions given the limitations of my data would be very appreciated!
Thank you for all your work,
Derek