Hi, I am new to mrtrix and I am having some trouble with generating appropriate masks for my images. All dwi data has been motion/eddy corrected in fsl. I then converted the data to .mif format:
mrconvert -fslgrad bvecs bvals data.nii.gz data.mif
and I am running dwi2mask on these images:
dwi2mask data.mif data_brainmask.mif
However, several subjects have holes/gaps in their mask images: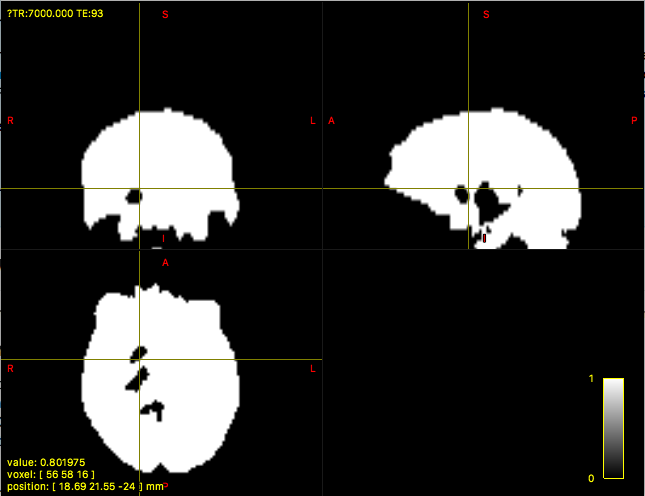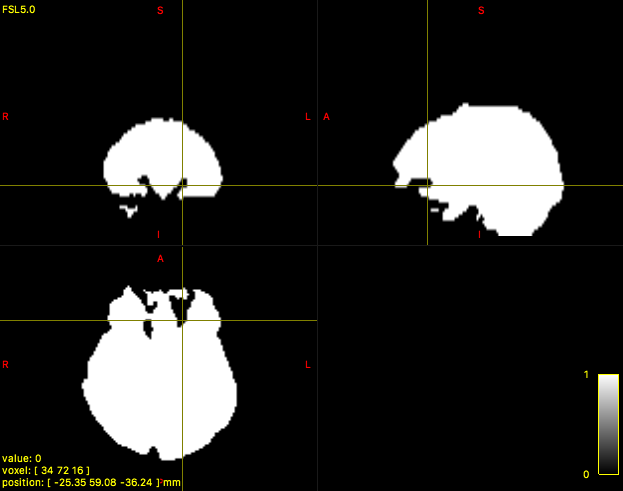 I may be missing something obvious, but any advice would be appreciated. As you might imagine, this is creating problems down the line when I try to coregister across subjects.
Best,
Rachael